Where can you go on a rainy day in Newport News with small children? Where is an inside playground, in Newport News, for winter fun? How do you let kids get rid of all that energy when the weather isn't cooperating? EASY! Newport News Bounce House!

The Bounce House has Open Bounce, every day. This means that even if there are private birthday parties going on, your children can still pay and bounce, for about $8. Open Bounce is a great deal for the parents or caregivers, as Bounce House only charges for children, even though there is free WiFi for you! Free Parking and centrally located on the Peninsula (Warwick and Denbigh), this is the perfect way to entertain restless, energized children. Most of the children are toddlers to pre-teens and there is a specific area for the little ones, with tiny cars, a play kitchen, slides as well as a bounce house with no roof – less intimidating to first timers.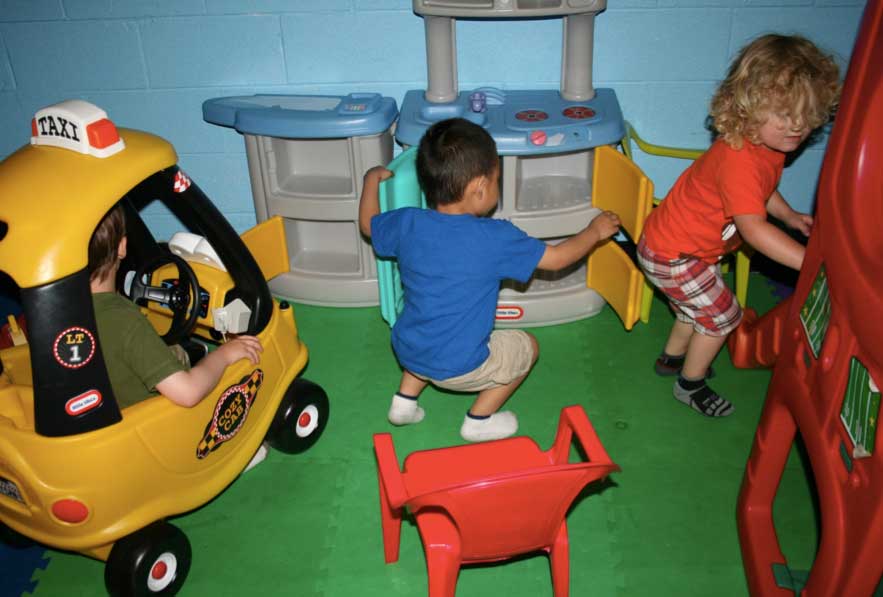 Each weekday there is a special discount (Buddy Pass day, Homeschooler Day, Military Day, and All-Week Pass day); find out the current schedule on our Facebook page. We even have contests on the page to give away Birthday parties and All-Week passes – so subscribe to be part of that fun by LIKING our page!
There are occasional shut downs, at the Bounce House because an organization or military group has shut the whole facility down for a truly private party. This happens more frequently, in December – because of Military parties, company parties, and larger seasonal events – so watch the Facebook page for news.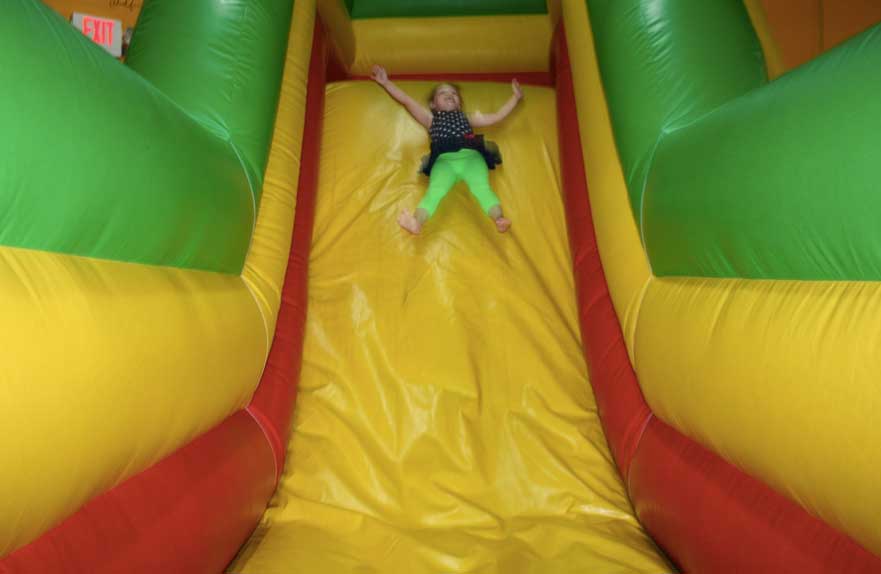 Don't forget about Birthday Parties at the Bounce House! A bouncing and sliding party is great for little children; there is nothing to share and nothing more to buy, once they get there. Bouncing in castles, slipping and sliding down slides, and navigating tricky climbs and ropes gets rid of their childish energy. And childish energy depleted at a bounce house means that it doesn't get directed at other children. Instead children take it out on rubber, air, and obstacles. Bouncing. Just. Works. After some Open Bounce, enter the Party Room – already decorated and brightly colorful, Bounce House supplies paper products – you just supply the cake. If you want pizza, snacks, or goodie bags, Bounce House can supply that, too.  Because of the current birthday party special, parties can be booked for as low as $99! And click the photo below for the current special. And….you don't have to decorate, come up with games, or clean up. How sweet is that? Call to book, by calling (757) 369-8122